Tom Cruise's Check for Mission Impossible 7 is Bigger Than What You'll Make in a Lifetime
The actor will get a fabulous amount of money from the new Mission: Impossible installment.
Dead Reckoning Part One is the seventh movie in the Mission: Impossible film series, with production stretching over several years due to the pandemic. The new installment has a franchise-record budget of $290 million, nearly double the average production budget of previous films.
However, there was no doubt that the movie would recoup even such an inflated budget, and the film's current box office earnings really prove that. In its first week of release, Dead Reckoning Part One grossed $80 million in the US and $155 million internationally.
Now, the box-office total is around $250 million and growing.
Of course, Mission: Impossible fans are wondering how much Tom Cruise, as the main face of the series, will make from the new movie. To answer that question, we have to recall how much Cruise has made from the previous installments of the action franchise.
Reportedly, Cruise has earned between $70 million and $100 million for each previous Mission: Impossible film. Given that the new movie is likely to be the highest-grossing of all the installments, it can be assumed that the lead actor will make around $100 million.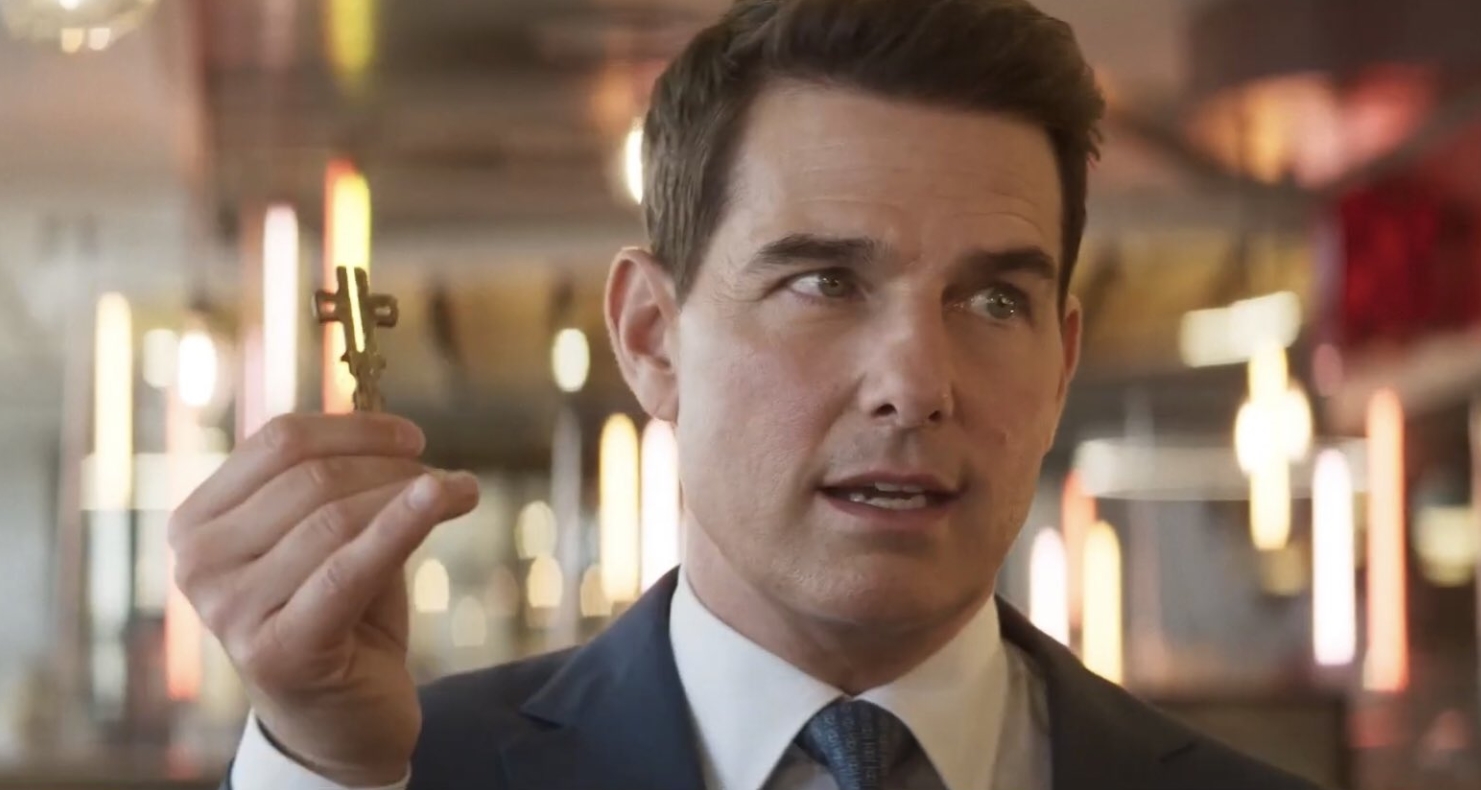 One of the reasons Tom Cruise gets paid so much is because he always does his own stunts that look like something that the average person could never do. However, Cruise proves the opposite every time.
On the set of the new movie, the actor performed the most difficult stunt in the history of the project. Cruise's Ethan Hunt accelerates on a motorcycle on a giant springboard on the rocks and then jumps from the cliff of a mountain more than 4,000 feet high, opening a parachute in the process.
In fact, that impressive stunt consisted of two parts, which did not make it any less terrifying. First, a jump into the abyss on a motorcycle was filmed, and then the scene where the actor opened the parachute.
To prepare for this stunt, Cruise did about 500 parachute jumps and about 13,000 motorcycle jumps from a special ramp.
Mission: Impossible – Dead Reckoning Part One has been extremely well received by viewers and critics alike. The movie currently holds a 96% fresh critics rating and a 94% fresh audience rating on Rotten Tomatoes.