10 Horror Movies that Were More Funny Than Scary
Here are the top ten horror films that, bless their hearts, were more hysterical than actually horrifying.
1. "Troll 2" (1990)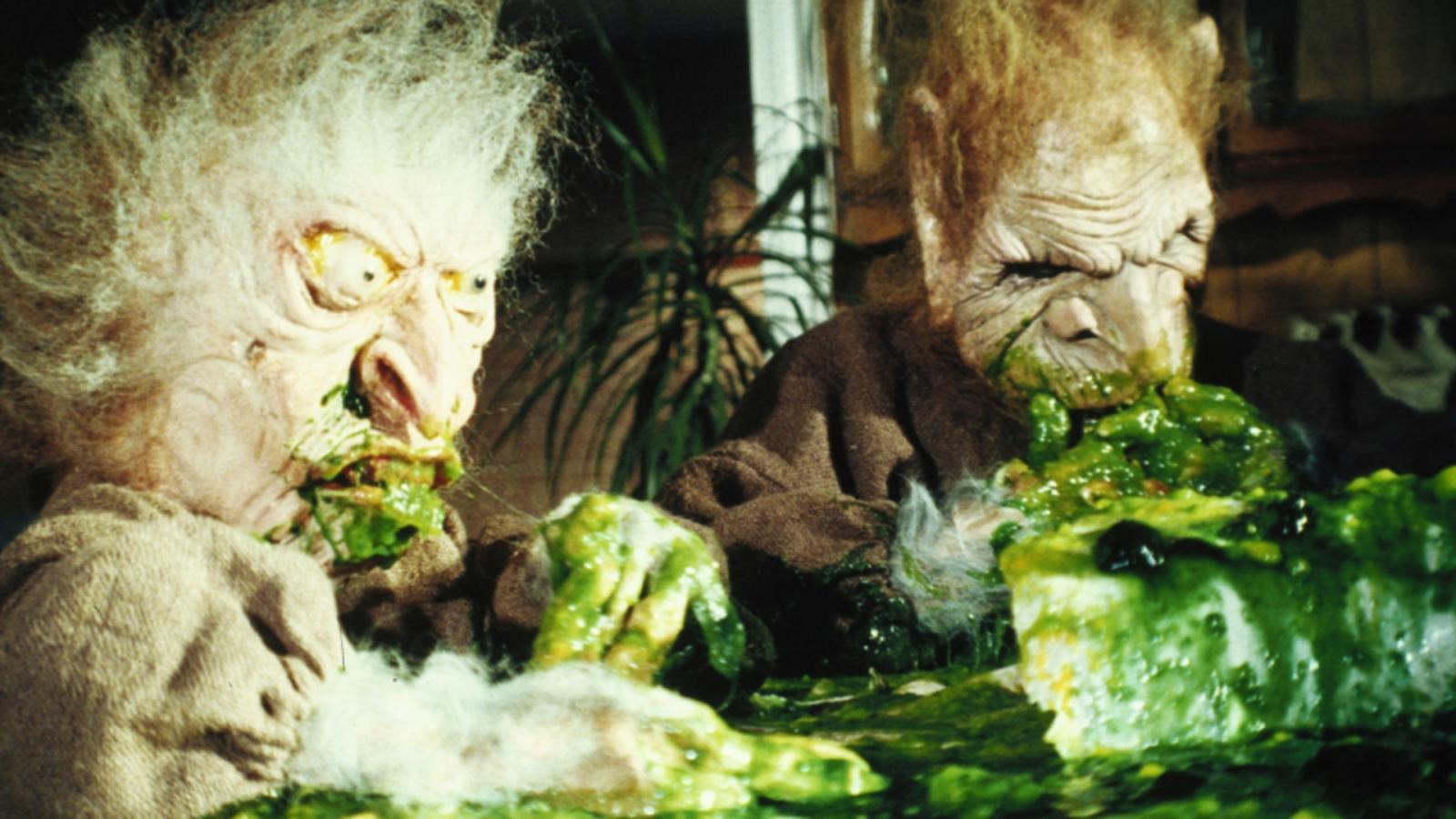 This film is so incredibly bad, it's good. "Troll 2" is famously known for not having any actual trolls. Instead, it's plagued by goblins who turn people into plants before eating them (because they're vegetarians, of course). The dialogue is baffling, the special effects would make a high school drama production blush, and the acting? Well, let's just say the real horror is how anyone thought it was acceptable. Any fear this film might instill will be quickly smothered by laughter.
2. "Birdemic: Shock and Terror" (2010)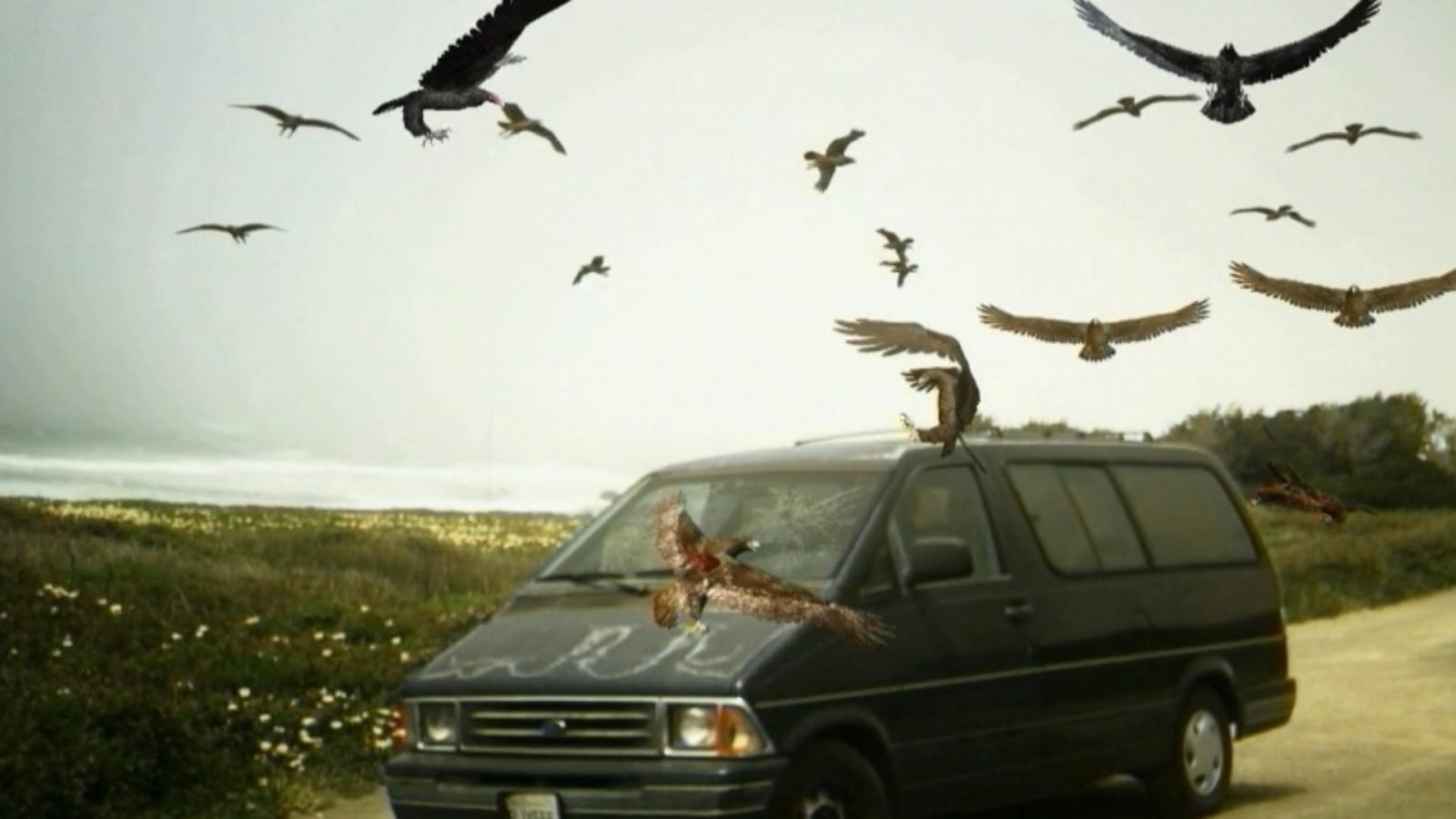 If Alfred Hitchcock's "The Birds" had a clumsy, tone-deaf cousin, it would be "Birdemic: Shock and Terror". The birds don't even appear until halfway through the film, and when they do, they're clip-art quality CGI that explode upon impact. It's less "The Birds" and more "The Blirds". Our protagonists fend them off with hangers, yell "here they come" every time a new wave attacks, and for some reason, the birds sound like dive bombers. It's so farcically inept; you'll be too busy laughing to be scared.
3. "The Happening" (2008)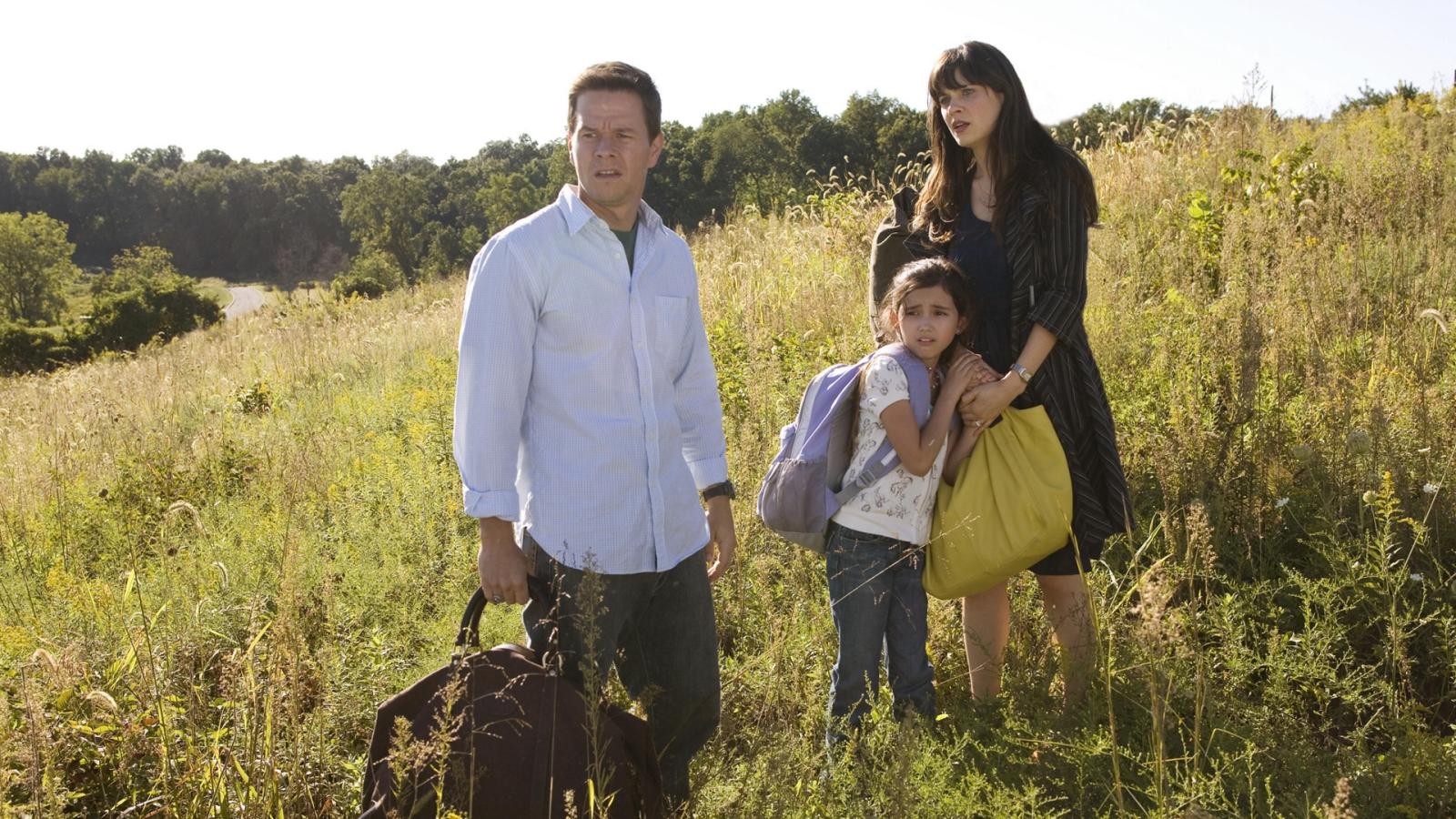 M. Night Shyamalan's "The Happening" is intended to be a tense, apocalyptic thriller, but instead, it's more of a comedy of errors. The antagonist of this film isn't a ghoul or a murderer, but rather... the wind? Trees, to be precise, releasing toxins that cause people to off themselves in increasingly ridiculous ways. Mark Wahlberg talks to a plastic plant in one scene, and it's hard to take anything seriously after that. It's scary alright, but not in the way the director intended.
4. "The Wicker Man" (2006)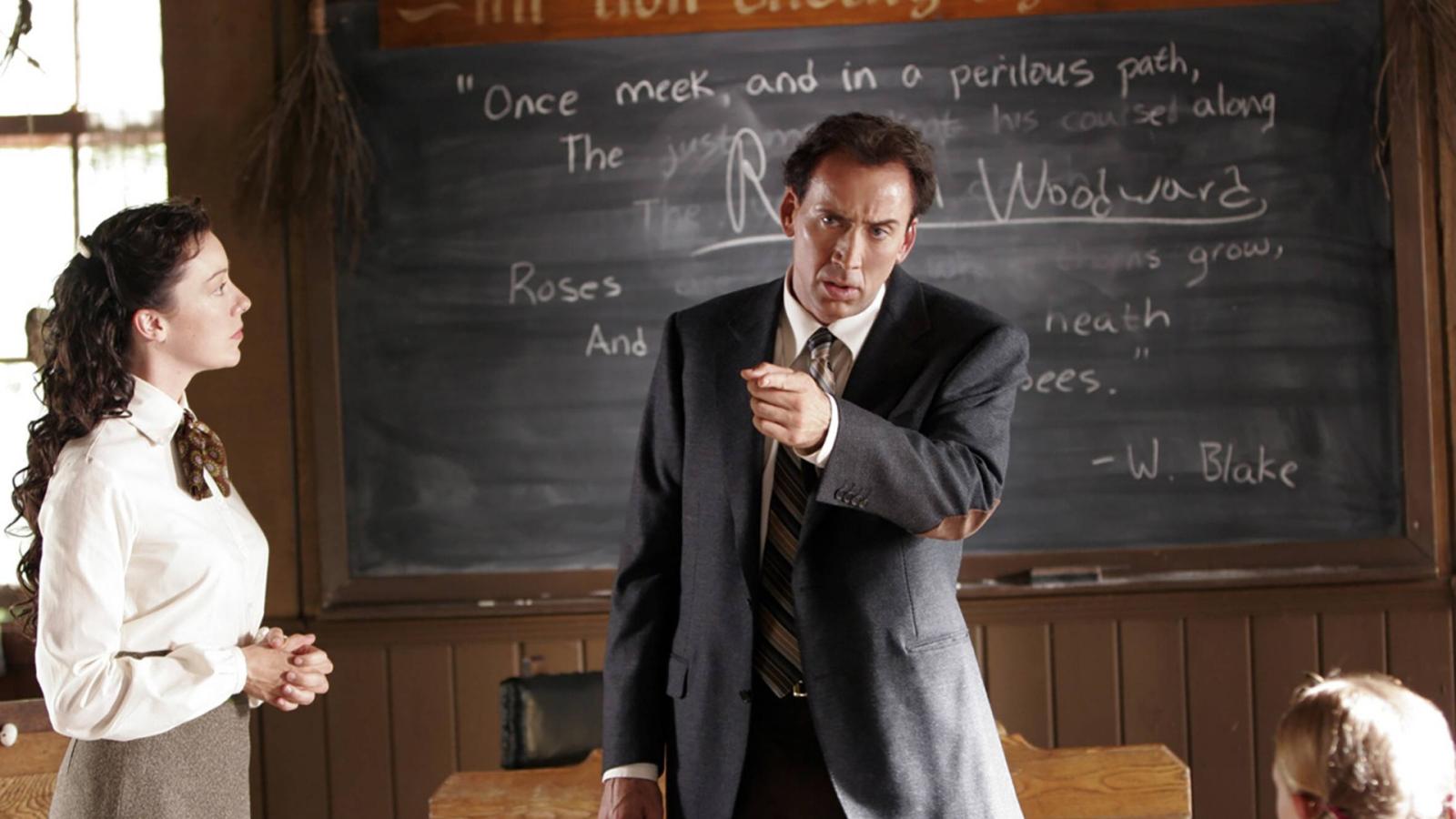 This is a reminder for those of us who dared to forget for a minute just what a treasure Nicolas Cage actually is. "The Wicker Man" is a remake of the classic 1973 British horror film, but any horror in this film is eclipsed by Cage's over-the-top performance. He dons a bear suit to punch a woman, he gets terrorized by bees, and his outlandish screams throughout the film turn what should be a horror flick into a laugh-fest. All hail the king of unintentional comedy and meme-worthy performances!
5. "Plan 9 from Outer Space" (1959)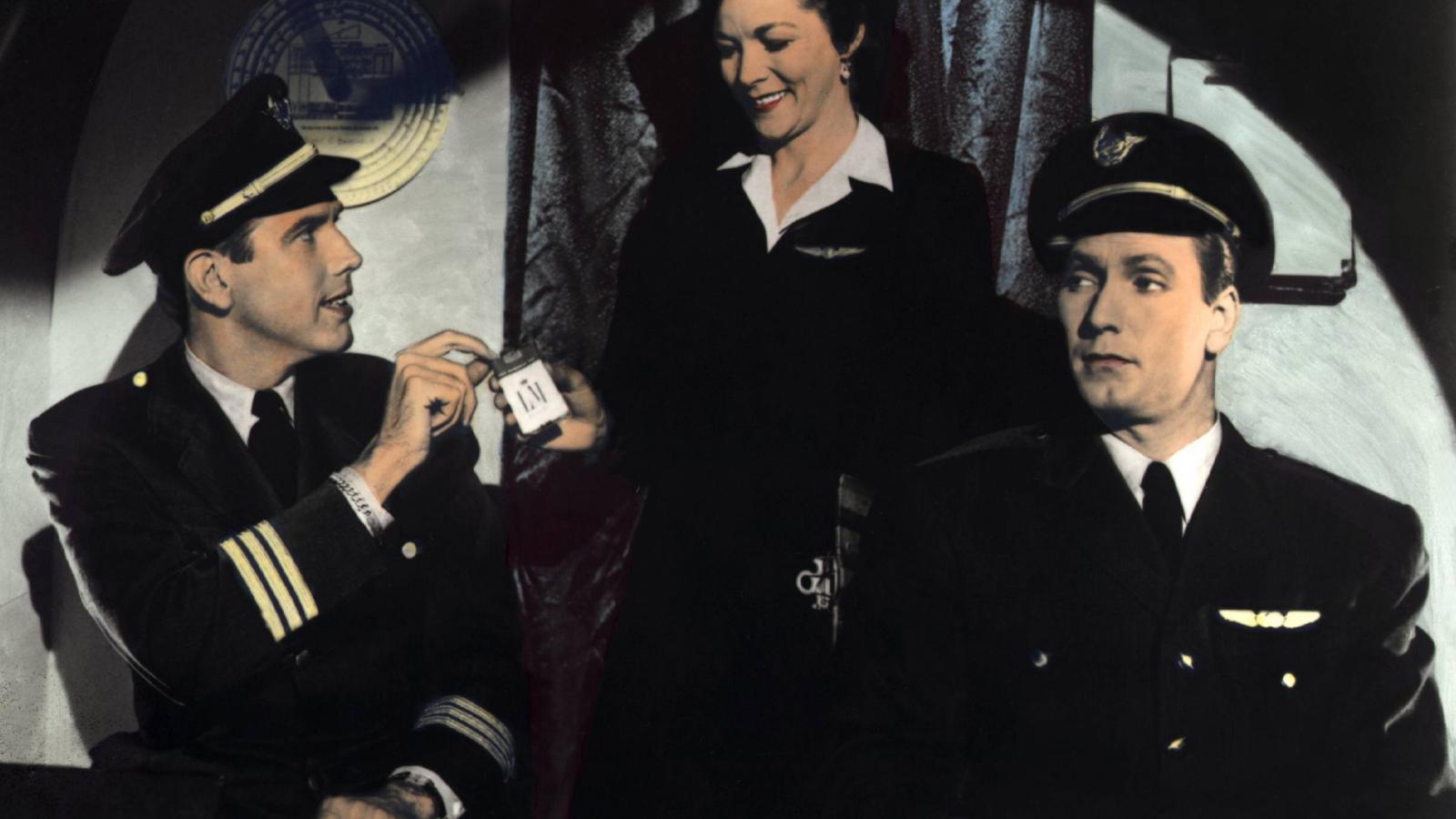 Ed Wood's "Plan 9 from Outer Space" is often cited as the worst film ever made, but we beg to differ. It's pure comedy gold! The plot revolves around aliens resurrecting the earth's dead to create an army of zombies and vampires. With its cardboard sets, visible boom mics, and toy UFOs, this film is less terrifying and more delightfully laughable. Even the narrator seems confused, declaring that future events such as these will affect us...in the future.
6. "Evil Dead II" (1987)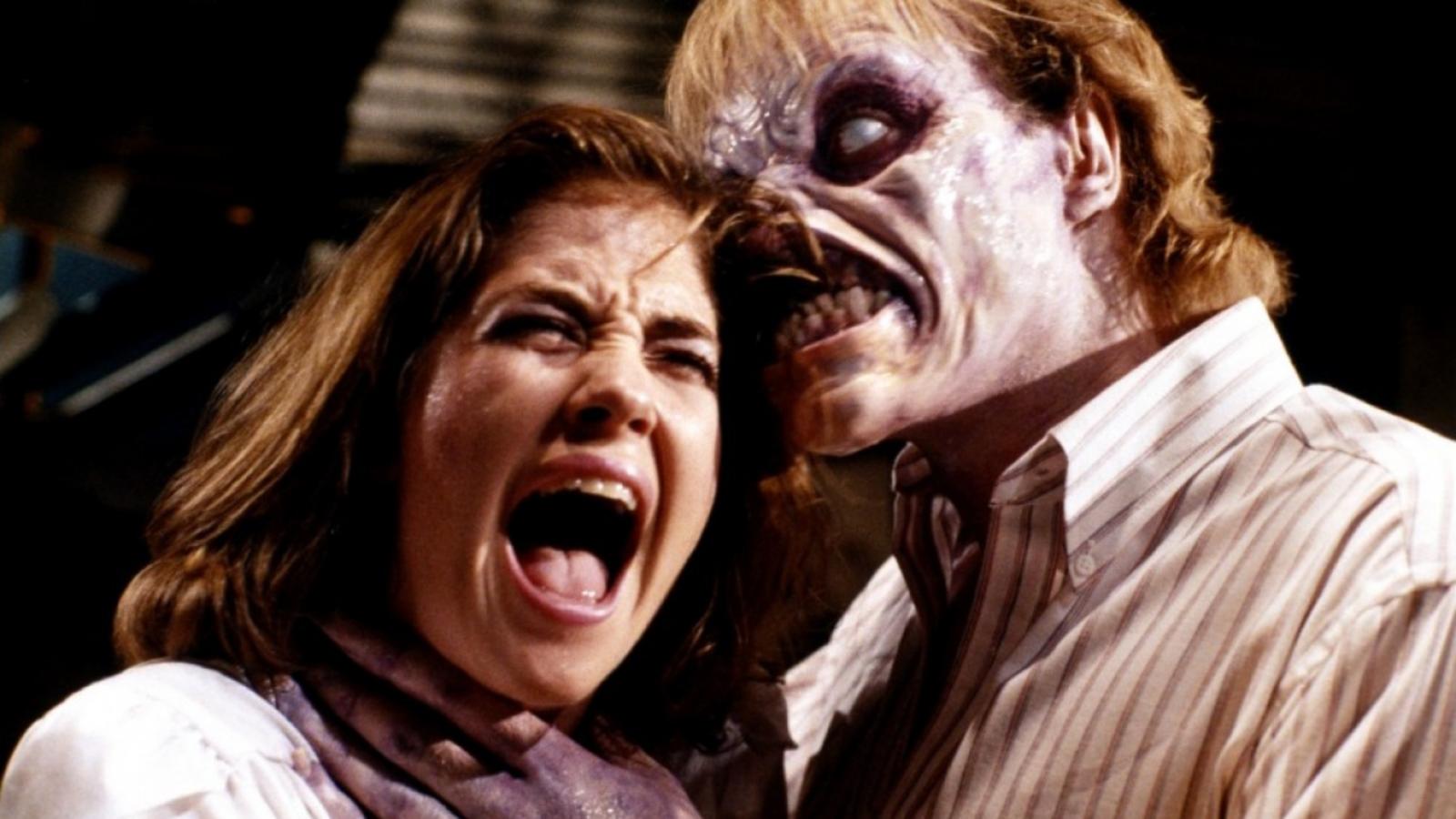 This Sam Raimi sequel to the original "Evil Dead" essentially takes the plot of the first film and drenches it in slapstick comedy and over-the-top gore. The protagonist, Ash, played by the iconic Bruce Campbell, fights off the undead in a secluded cabin. Things get hilariously out of control when Ash's hand gets possessed and he's forced to cut it off, replacing it with a chainsaw. The hand, however, has a life of its own and causes mischief around the cabin, including a memorably comic scene of Ash literally rolling over in laughter with the cabin's possessed furnishings. With blood geysers, flying eyeballs, and self-slapping hands, this is a "horror" film that's more riotous than frightful.
7. "Attack of the Killer Tomatoes" (1978)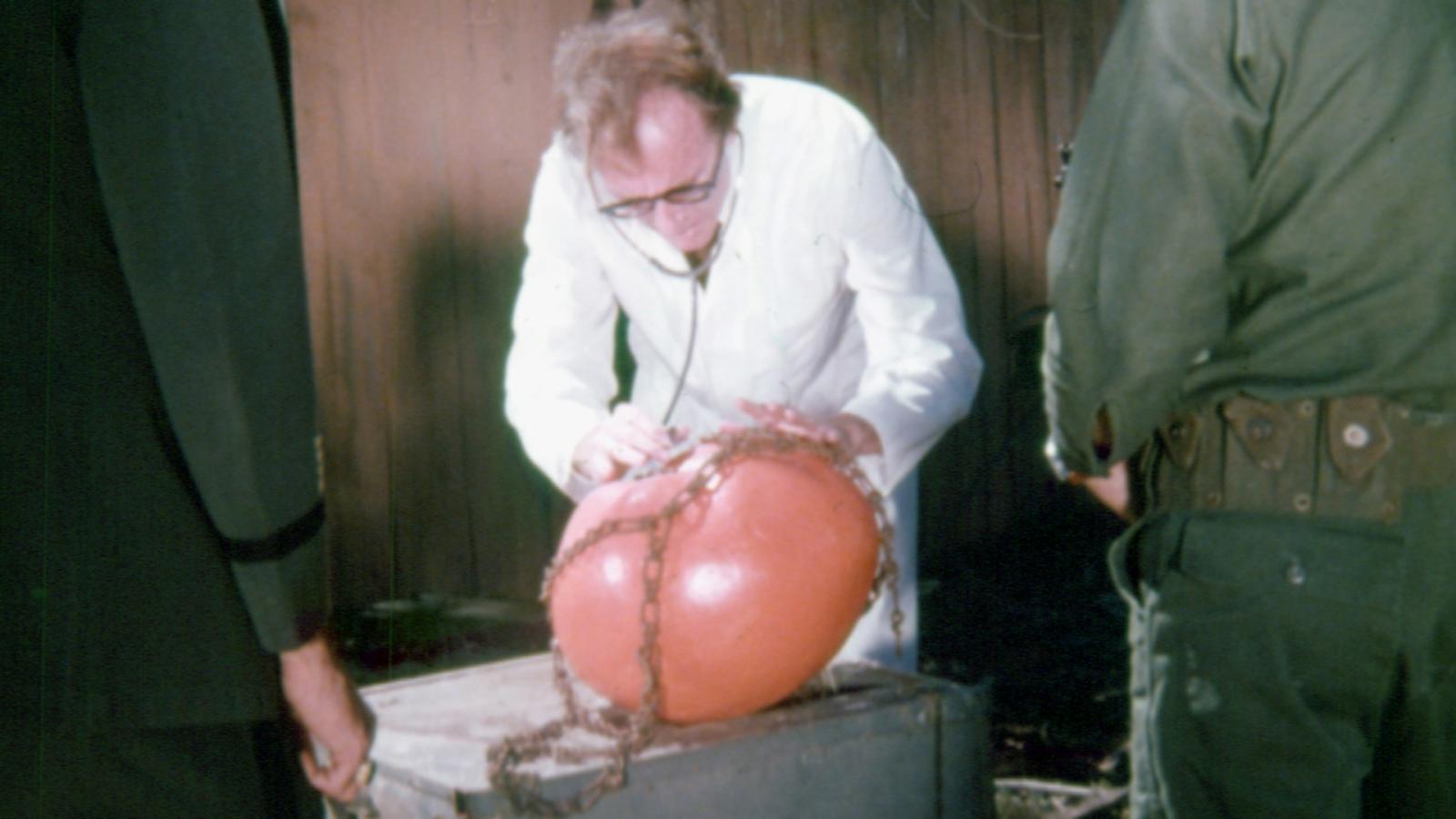 Yes, you read that right. This is a film where tomatoes grow tired of being in your salad and decide to take over the world. The plot is as ludicrous as it sounds, and the tomatoes (which are just regular tomatoes being rolled or thrown around) kill in absurd ways, such as by growing so large they crush people or by somehow forcing a man to kill himself via a pop song. The film is so intentionally bad and hilarious that it transcends horror and lands squarely in the realm of parody. When your big bad is a fruit, or technically, a berry, you're definitely in more comedic territory.
8. "The Room" (2003)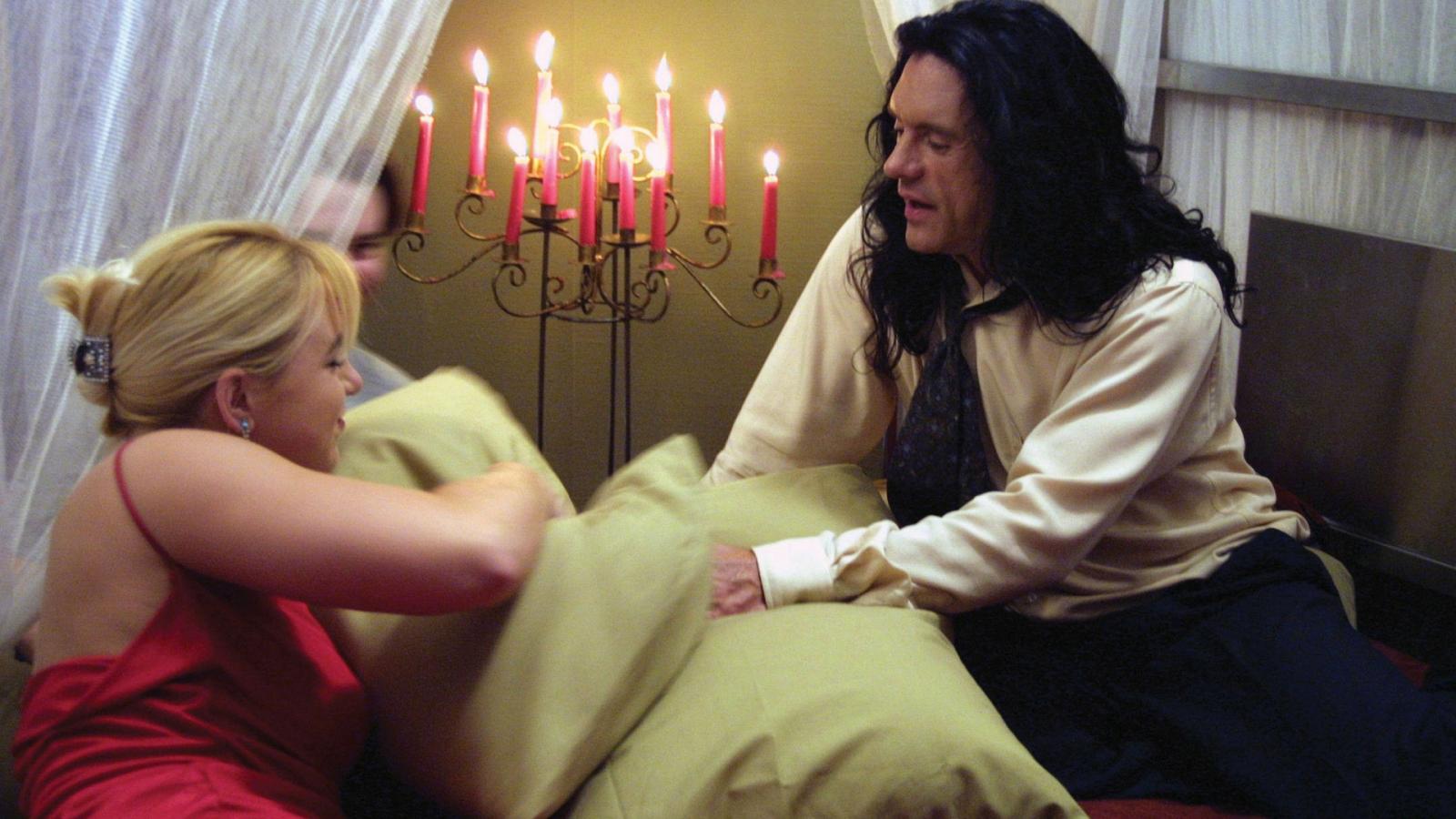 While not technically a horror film, Tommy Wiseau's "The Room" is certainly horrific, albeit in an absolutely hilarious way. From the awkward sex scenes with far too many belly button shots to the unforgettable "I did not hit her, it's not true, it's bullshit, I did not hit her. (throws water bottle) Oh hi, Mark," this film is pretty much iconically hilarious. It's as though an alien wrote a script after observing human interaction for a day. The dialogue, the plot, and Wiseau's mysterious accent all add up to a film that's not scary, but is certainly terrifyingly funny.
9. "Jason X" (2001)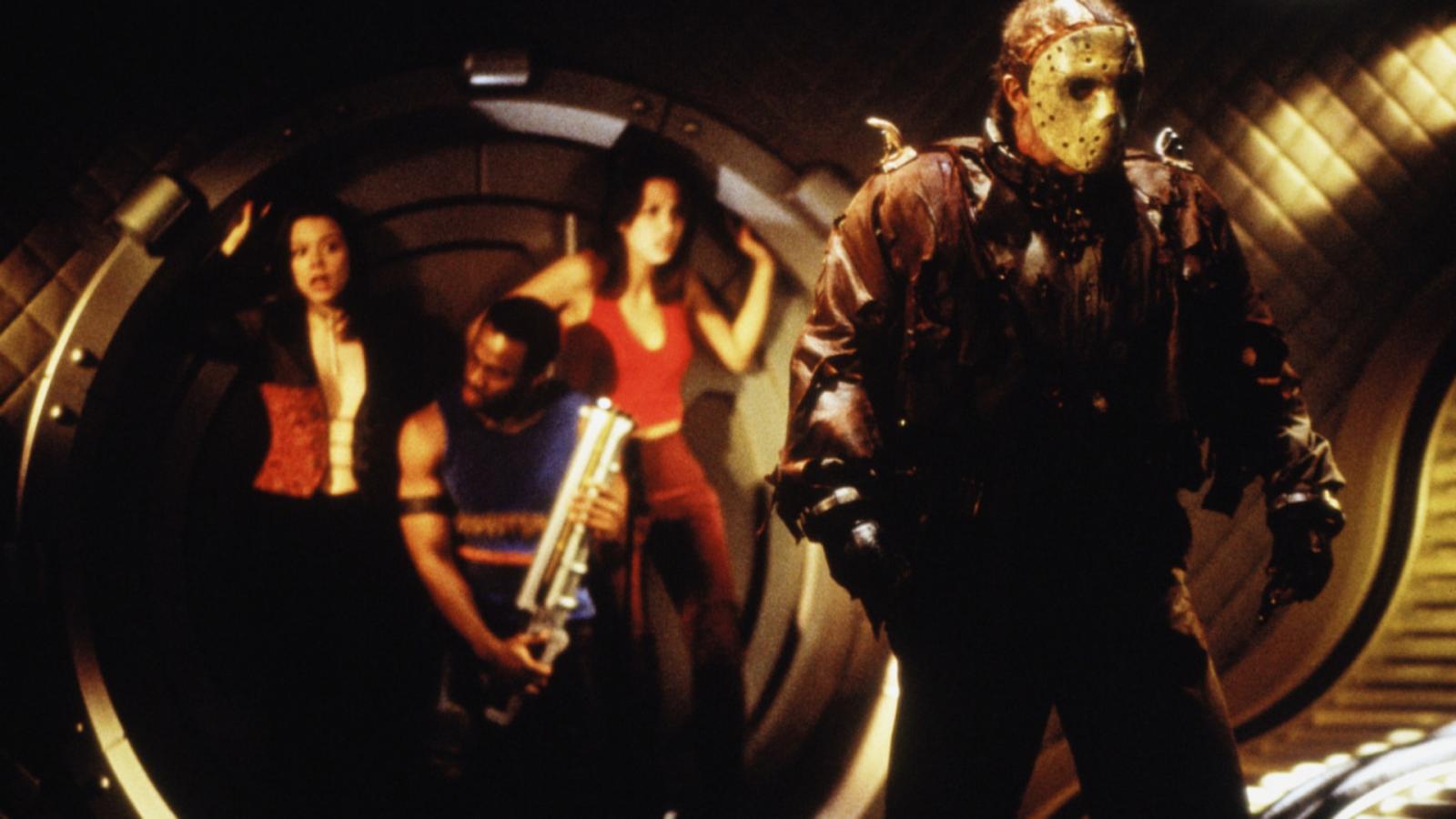 When a franchise goes to space, it's often a sign of desperation. "Jason X" takes our favorite hockey-masked serial killer and sends him into the future and space because... why not? Jason becomes a super cyborg, there's a holodeck where Jason "kills" virtual campers, and he even freezes a woman's face in liquid nitrogen before smashing it. The campy tone, ludicrous plot, and self-aware humor turn this intended horror film into a comedic spectacle.
10. "House of the Dead" (2003)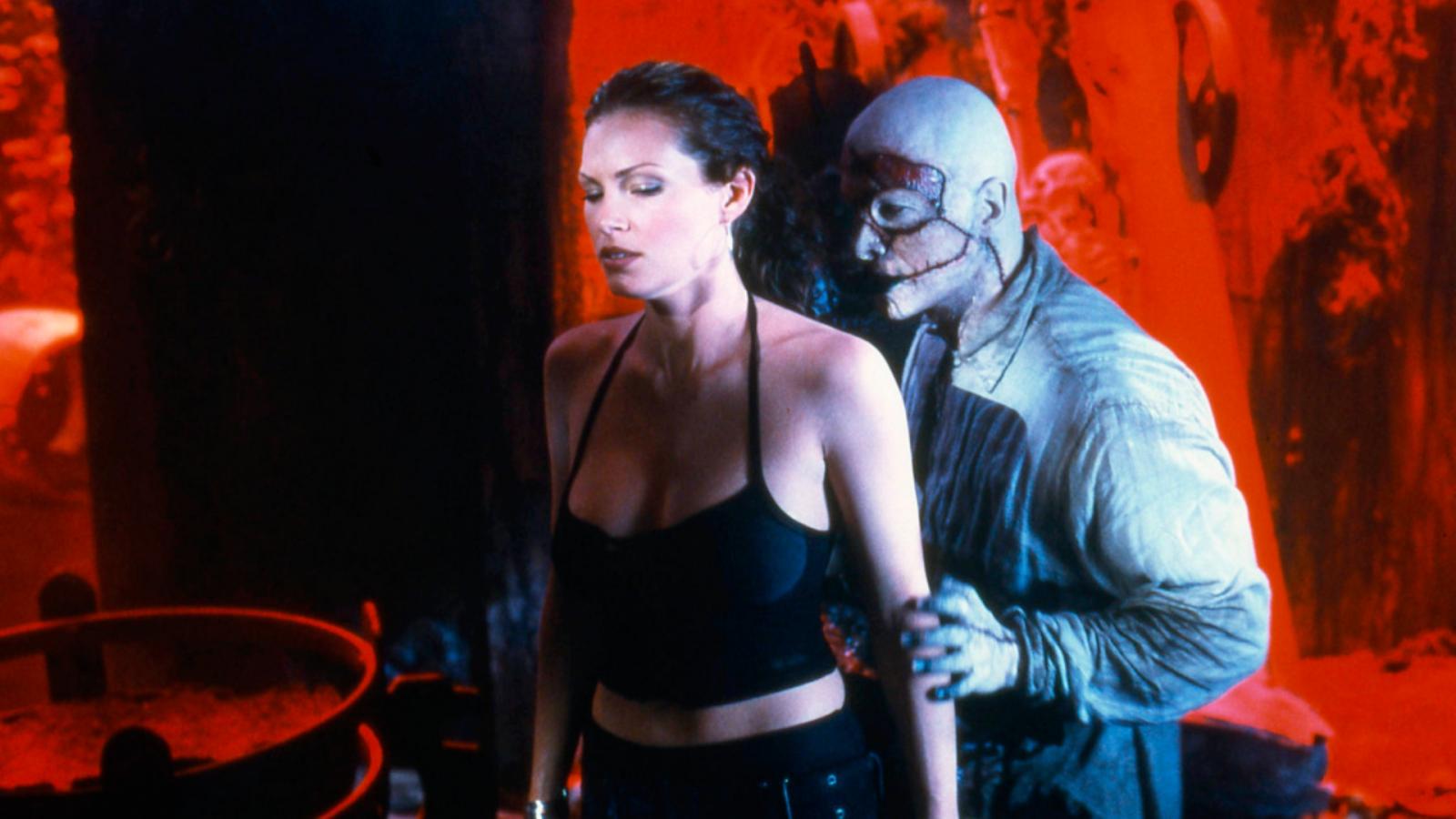 Based on a video game, "House of the Dead" fails on so many levels that it ends up being hysterically funny. The plot involves a group of teens going to an island rave only to find it overrun with zombies. The acting is wooden, the dialogue is cringe-inducing, and the characters are hilariously one-dimensional. But the cherry on top is the director's decision to include actual video game footage in the movie. The result is a film that's laughably bad and entirely enjoyable for its comic ineptitude.