Can the return of the masked vigilante to 'Aquaman' save the already embattled movie?
Looks like it's official: Ben Affleck is going to put Batman's suit back on to make an appearance in 'Aquaman and the Lost Kingdom' alongside Jason Momoa as the titular character.
Jason Momoa seemingly confirmed Affleck's return by posting a couple of pictures with the actor on his Instagram, captioning them with "REUNITED Bruce and Arthur" line.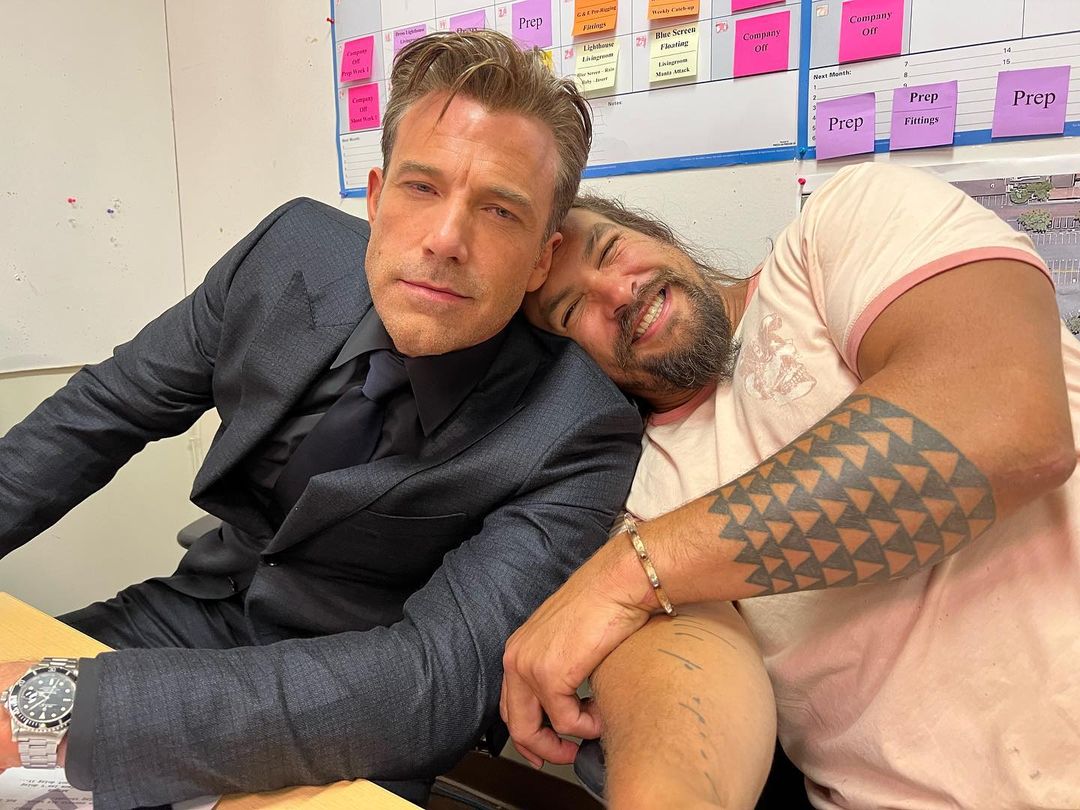 However, what could have been a bombshell comeback turned out to be a disappointment for fans, who seem to have abandoned all hope when it comes to the Aquaman sequel.
It is about the repercussions of the Depp v Heard case, which fueled the fire of the public condemnation of Amber Heard, one of the movie's stars, as a domestic abuser, even though she remains adamant that it is she who has to be considered a victim of abuse.
The defamation trial, which resulted in Johnny Depp's victory, has propelled the petition to remove Heard from 'Aquaman' to millions of signatories. And it looks like the return of Ben Affleck is not enough to brush the entire thing under the rug, with many DCEU fans on social media clearly stating that they aren't going to watch a movie with "an abuser in it".
Despite the reports that Heard's role as Mera has been significantly scaled down in the movie, 'Aquaman 2' is still going to include the actress' character in some capacity. For many people, this seems to be a big issue.
However, others are not excited about Affleck's return for different reasons, wanting DCEU to move on from Batfleck entirely, now that the universe got another, perhaps even more successful version of Bruce Wayne played by Robert Pattinson in Matt Reeves' 'The Batman'.
The variety of Batmans in the DC movie universe seems to be very confusing for fans: somehow it looks like the studio just doesn't know what to do with all the undoubtedly brilliant actors and their Batmans – but at the same time ain't willing to let anyone go.
"So now there will be 3 Batmans running around in DC Affleck, Keaton and Patterson. This is the DC problem, seriously how hard is it to have one, stick with one, when u change him, make sure there are no others popping up elsewhere." – @gamerCliveD
Time will tell whether Affleck's cameo in the movie will do it any good. 'Aquaman and the Lost Kingdom' is scheduled to premiere on March 17, 2023.