Best Decision for Everything Everywhere All at Once? Not Casting Jackie Chan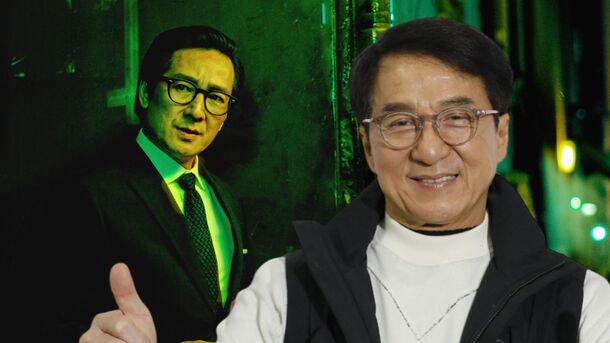 Everything Everywhere All at Once has taken the world by storm (rightfully so) and become the most acclaimed movie of 2022. Could it possibly be any better? Or worse?
Everything Everywhere All at Once took home seven Oscars this year, and during the ceremony, its stars made us weep and smile at the same time more than once.
However, things could have turned out a lot differently if another actor hadn't turned down the lead role. Believe it or not, we could have had Jackie Chan himself as the protagonist of the movie.
Directors Daniel Kwan and Daniel Scheinert originally planned to cast the famous action actor in the lead role and Michelle Yeoh as his wife.
The whole movie seems tailor-made for Jackie because it actually was!
After Chan decided to pass on the role, allegedly due to his involvement in other projects at the time, the directors made a call (and it was the right one) to do the movie "differently", according to Michelle Yeoh in an interview for CNN.
Fans believe that Everything Everywhere All at Once would not have had the same impact on the industry if Jackie Chan had ended up taking on the role.
People even say that it would not have had "the same emotional depth" and are willing to go so far as to claim that they "might have skipped this movie if Jackie had starred in it." Chan haters alert?
Not quite. The fans have nothing against the actor, they just really like the end result. Jackie Chan has done what feels like a million action movies, and if he had done this one too, it would have been just another run-of-the-mill job for him.
Though, no doubt that he would have been brilliant!
Another thing that people can't seem to get past is that Jackie playing Evelyn's husband would have meant no Ke Huy Quan for us. Many consider him to be "the literal heart of the movie", and we could not agree more!
Others think that Everything Everywhere All at Once might have been a big Hollywood comeback for Jackie, and fans are fascinated with the idea of seeing "Waymond do laundry and taxes with Jackie Chan."
Sounds downright hilarious if you ask us.
Anyway, we got what we got with Everything Everywhere All at Once, and we are not here to complain – after all, it is a great movie!