Brad Pitt Stole a Role from George Clooney... And Only Got Paid $6K for It
This story dates back to when Brad Pitt was just a promising freshman in Hollywood, and it has quite a few unexpected turns… For you and George Clooney both.
Once upon a time (in 1990, to be exact), Ridley Scott was shooting his new female-buddy comedy, Thelma & Louise, and he needed a male actor to fill the shoes of J.D., one of the movie's most memorable characters. Back in that "once upon a time," George Clooney was a superstar, and Brad Pitt was, well, no one.
Despite J.D. not being the central character of the movie, Clooney had his eyes on the prize: the already incredibly popular actor wanted to play the part no matter what.
Unfortunately for him, a young and completely unknown performer Brad Pitt also really wanted the role: he saw its potential of finally jump-starting his career.
Both the men went through five rounds of auditions, and even Clooney's fame and looks couldn't take over Pitt's charisma and hunger. Five rounds of auditions later, the then-no-name actor was chosen to play J.D., and George Clooney was at a loss. How could he have possibly lost to the boy no one's even heard about?
"Each of them were very handsome. They all had brown hair and were very talented. I didn't care who it was going to be. Then the fourth one comes in, and it's Brad Pitt. He's so charismatic and so incredibly talented that I was screwing up his audition," Geena Davis, the actress of Thelma revealed thirty years later.
For Brad Pitt, getting this part was a massive win. His appearance in Ridley Scott's movie tremendously boosted his career, especially since it was the first time Pitt's name was actually credited: prior to Thelma & Louise, he'd only played extras.
But despite such a happy occasion, the paycheck the actor received was phenomenally underwhelming compared to his current $ 20M minimum wage.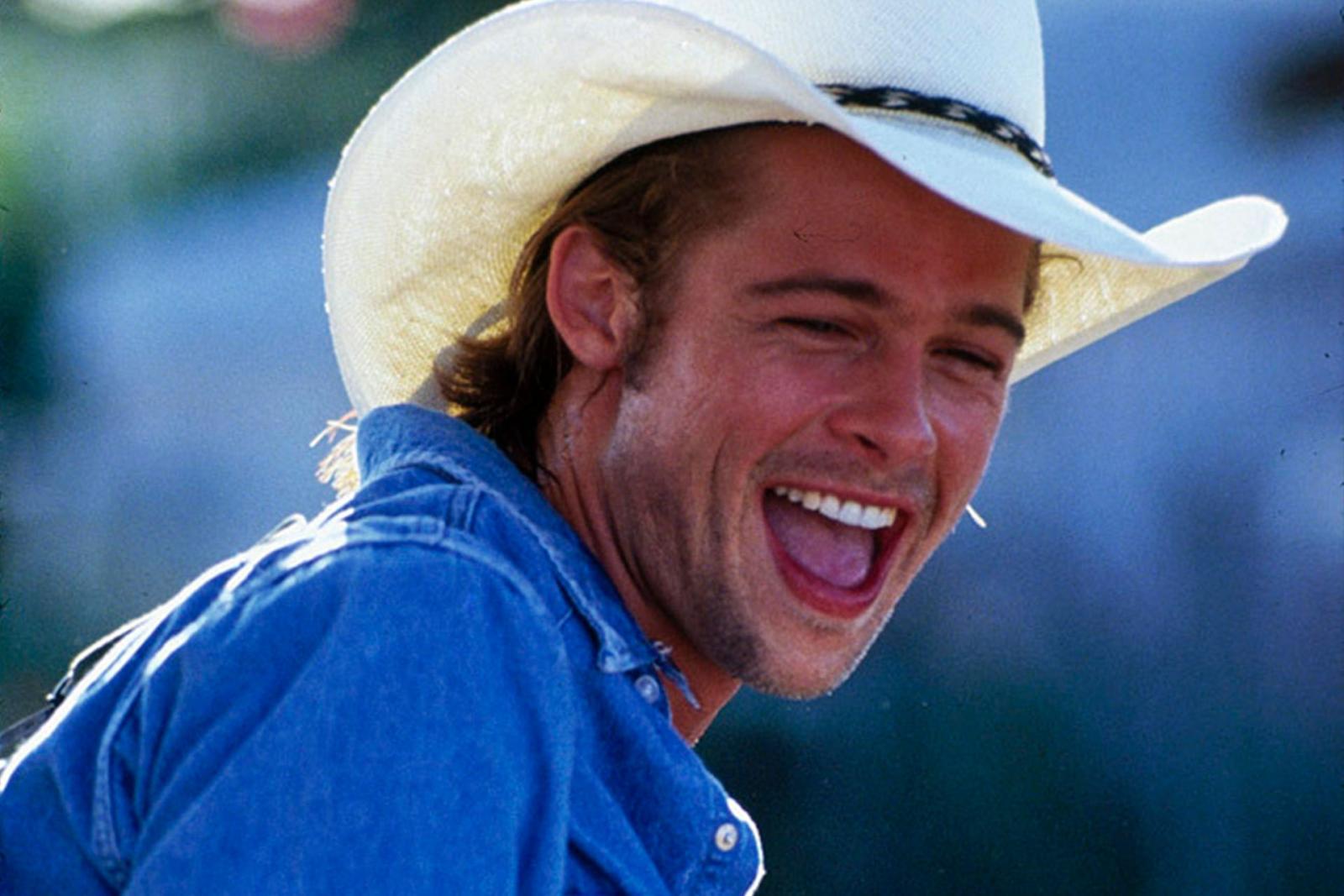 For the entire movie, Brad Pitt only received $6K dollars… This was a great cost efficiency for Ridley Scott since George Clooney would've got a lot, lot more.
Despite the measly paycheck, young Brad was incredibly happy with the offer as he had next to no money to his name and didn't get a single proper role before. Even thirty years later, the actor is very thankful for the director's trust in him.
"I'm really grateful to Ridley Scott and Geena, who gave me that shot, because that was the big league. I had nothing to show for myself, except for my work as an extra, and they took a chance on me," shared Brad Pitt in 2020.
Stealing a role from George Clooney himself, getting his first mention in movie credits, and earning his first money as an actor was huge for young Brad Pitt, and he gave his all to the role.
His performance was largely praised, his career started off strong, and the critics even claimed that Pitt's J.D. changed the industry itself.
"For more than a decade, the ideal man was a muscle-bound warrior more focused on heroism than human connection: Schwarzenegger, Stallone, Van Damme… Then Brad Pitt showed up in 1991 with a blow-dryer and a cowboy hat," wrote Manuela Lazic.
Source: The Things, The Sun, The Ringer