Emma Watson Makes It Very Clear Where She Stands on Harry Potter Comeback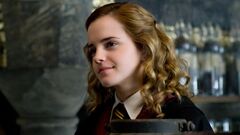 Harry Potter is the most popular movie franchise in the world. The film series made over $7.6 billion in worldwide box office gross. It is only natural that Warner Bros. doesn't want to lose their golden goose and nurture the idea of continuing the story of the boy who broke the school rules since the last film came out.
To make the new part of the Harry Potter franchise work, the studio would need to get back the original leading stars of the movie. But the actors don't seem to be too excited at the prospect of returning to their childhood roles. According to GIANT FREAKIN ROBOT Emma Watson said that she would only return to the franchise if J.K.Rowling were not involved in any way.
Wow, to cut the author of the Harry Potter books out of the franchise completely is a lot to ask. The reasons behind such a shocking rider request are not specified. But there's every reason to believe that the differences in social opinions between the two women lie behind Watson's demand. J.K.Rowling was on several occasions slammed for her views on the rights and recognition of trans women.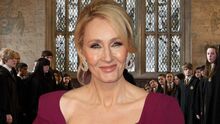 JK Rowling Has Some Harsh Truth for Haters: 'Royalty Checks' Help Her Sleep
Harry Potter fans did not take Watson's position lightly. Commenters on Reddit agreed that it would be crazy to cut the author out of the franchise. "That's like saying I'll return to Christianity if God isn't involved." More than that, many believe that all the actors who came from the Harry Potter franchise owe J.K.Rowling their popularity and careers and by insisting on removing Rowling from the franchise Watson is "biting the hand that feeds her."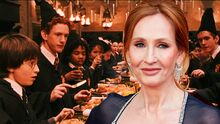 Major Harry Potter Star Throws Some Shade on JK Rowling
"If Emma was the first Buzz Lightyear, she might have a leg to stand on, but Hermione Granger can be replaced by a very good-looking, talented actress that everyone will love. J.K. Rowling is the Buzz Lightyear in this situation, without her, you have a cheap copy of the original," one commenter wrote.
This whole situation puts Warner Bros in a difficult position where they have to potentially choose between the return of one of the leading actors and the inclusion of the controversial author who has become increasingly involved in the expansion of the franchise. What will their choice be? Time will tell.