MCU Can't Stop Sacrificing Its Best Parts For The Sake Of Profits (Now With The Marvels)
What a lovely and extensive backstory for Ms. Marvel's first superhero costume! Let's immediately throw in the trash.
As Kamala Khan gets a new look in the upcoming movie The Marvels, set to team up with Captain Marvel and Monica Rambeau, fans are left in the "disappointed but not surprised" mode.
You may love or hate the Ms. Marvel TV series, but the way it graciously introduced Kamala's first superhero suit, providing it with a touching backstory and making sure all the elements have a meaning, was truly brilliant.
However, the iconic and comic-accurate suit only had around 45 minutes to shine: in The Marvels, Kamala is donning an all-new superhero uniform, which many fans already call over-designed and unnecessary.
But hey, is this even the first time we have to deal with this? Didn't Tom Holland 's Spider-Man have even more costumes than he had appearances in the MCU? And boy, every time Tony Stark returned for a new movie, he just stepped further away from the iconic Iron Man look, switching the bulky OG Mark suits to nano-tech.
Now, we have to say goodbye to Kamala Khan's comic-accurate look and say hello to whatever is happening in The Marvels.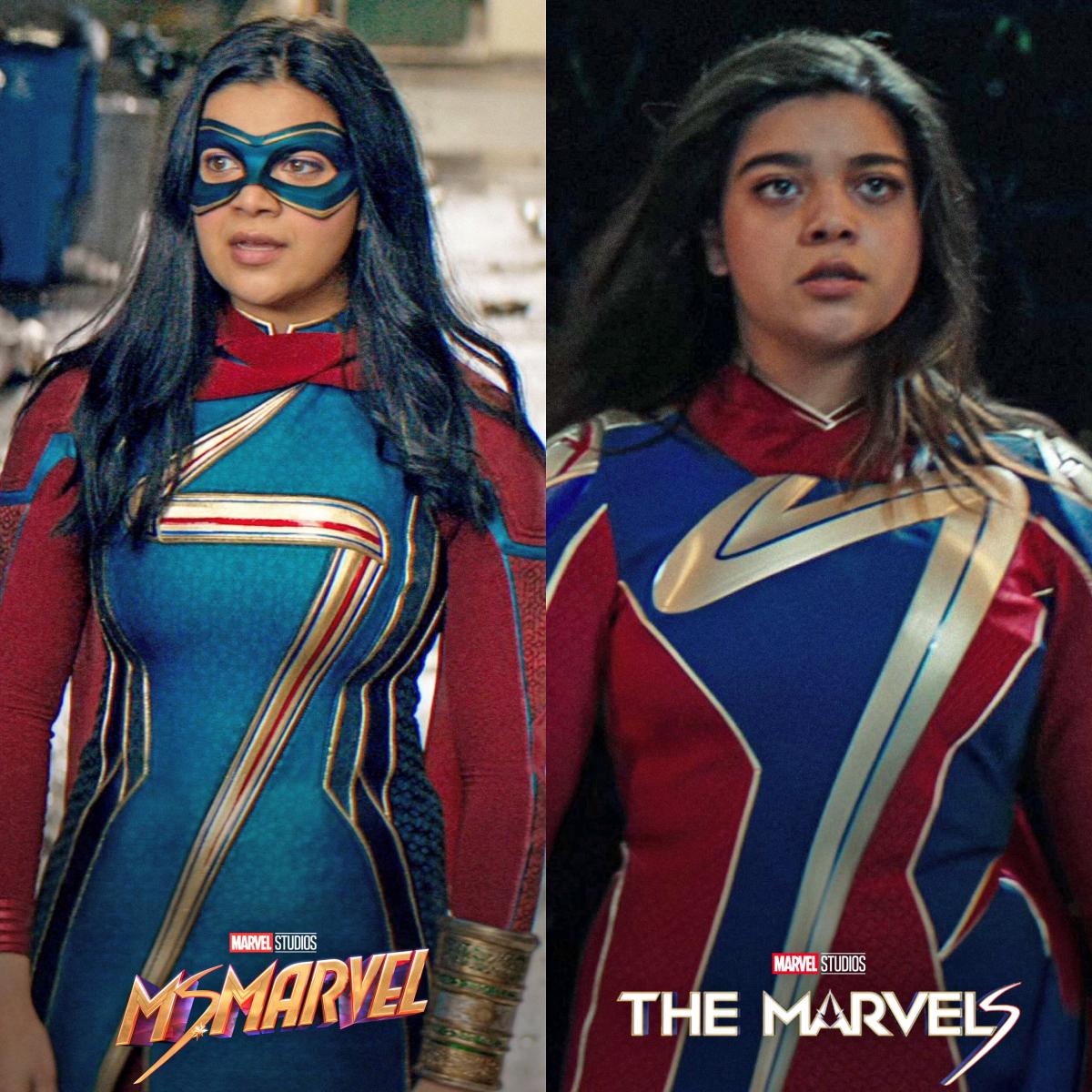 Why? Why, every time?
The answer is painfully simple. For the sake of marketing, the MCU seems to stubbornly change every hero's looks with every new appearance, solely in order to sell more merch and change it more frequently.
After all, it's better to have multiple toy versions of Tom Holland's Spider-Man with various suits than just one, right? Simply because it sells better.
With The Marvels, the case may also be the studio's attempt to turn the trio into a team through similar costumes... although the Avengers never explicitly needed that, if you think about it.
So, yes, every time you wonder why Marvel makes yet another unpopular decision (and the way it keeps changing outfits for characters is quite unpopular with fans, who would like to see more of comic-accurate suits), remember one word: money.