NCT 127's Fans Call Out SM's Mistreatment As They Watch Moon Taeil's Reaction to New MV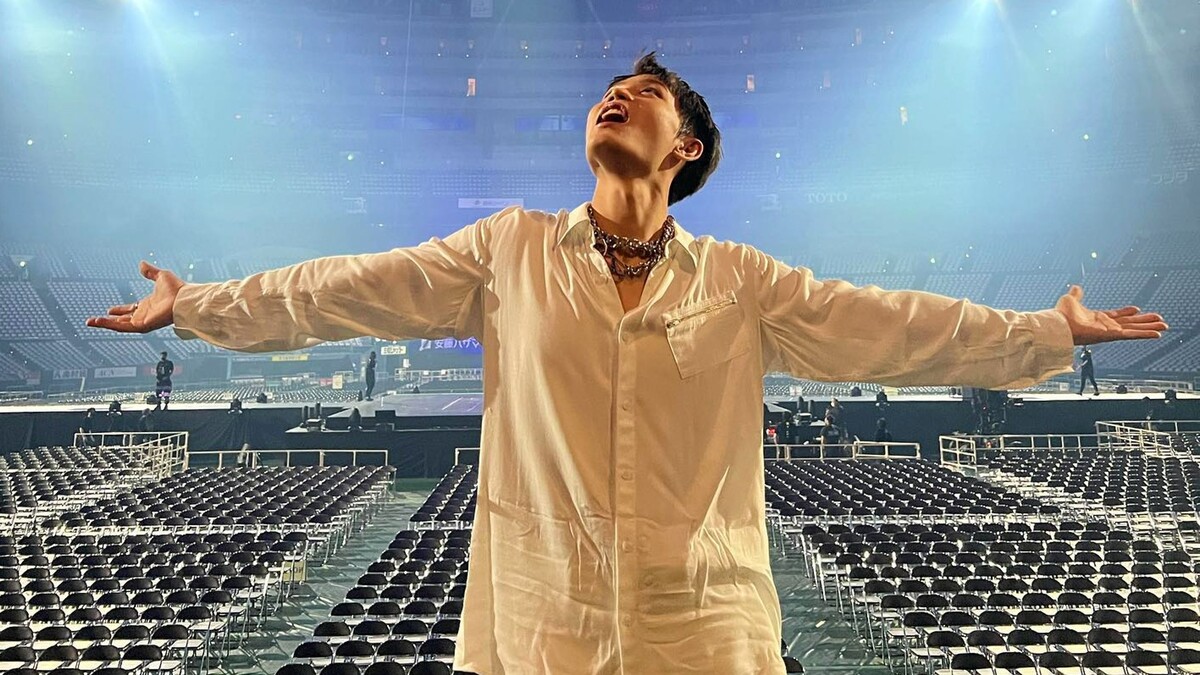 Is '2 Baddies' a flawed music video?
On September 18th NCT 127's official YouTube channel released the group's reaction to their new music video '2 Baddies'. In this video you can see K-pop idols hyping up every NCT 127's member appearing on screen.
However, fans couldn't help but notice the solemn face expression of a main vocalist, Moon Taeil, at the back. They commented that Taeil looked visibly upset and disappointed. Throughout the whole video the artist almost didn't react and didn't comment on anything.
It looks like his reaction could be even more sincere than everyone else's in the room. Earlier, the fandom has been already expressing concerns over lack of Taeil in the music video. NCTzens (fans of NCT) have been praising '2 Baddies' song because it gives members more or less equal line distribution; however, in MV they point out an obvious unfairness to Taeil.
Accumulated screen time that NCT 127's main vocalist has got in the new music video amounts to no more than 10 seconds with his face being clearly in the focus. In behind the scenes of '2 Baddies' you can see Taeil filming way more shots to be included in the MV, however, little of his hard work has made the final cut.
What could be blamed on a video editor's choice can't be applied to the live performance, where it is seen that camera man instantly moves the shooting frame to the group dance, instead of focusing on Taeil showcasing his powerful vocals. Typically, high notes before the last chorus signify the culmination of a song, therefore highlighting these vocal parts earns you more 'cool points' from the viewers. Fans are sure that SME deliberately takes away from NCT and Taeil by ignoring the idol 's strong performance.
Enraged fans claim it's not the first time Taeil almost isn't shown in the comeback MV, going back and compiling all Taeil's shots throughout the whole NCT career as a proof. According to their calculations, the idol's screen time varies only from 4 seconds in 'Superhuman' MV to 14 seconds at most in 'Firetruck' MV with both music videos being 3-4 minutes long overall.
"Taeil's voice doesn't deserve to be just a mere background for the other members. He deserves the screen time whenever he flexes it. man's vocals add a lot of flavor to every nct song for him to deserve this mistreatment," YouTube user simeon sphere admitted.
Moon Taeil has been often seen working on music even late at night and is called "the backbone of NCT songs'' by the fandom. The fans are afraid his efforts and dedication to the group will always go to waste or just go unnoticed. Wanting to reassure Taeil, NCTzens filled the comment section of NCT 127's reaction to '2 Baddies' with heartfelt messages to the idol whilst expressing their frustration towards SM Entertainment. On Twitter, the hashtag #TaeilDeservesBetter was trending, as the fandom demanded SM and NCT's team to stop being disrespectful to Moon Taeil and asked to treat all agency's artists equally.