Game of Thrones was a melting pot of talent among 2010s actors. It made the careers out of Emilia Clarke, Kit Harrington, Sophie Turner, and Richard Madden while casting established stars Peter Dinklage and Sean Bean.
An episode of The Tonight Show with Jimmy Fallon revealed that there was almost another rising actor among the show's ranks.
Millie Bobby Brown, star of Stranger Things and Enola Holmes, told Fallon that she auditioned for the part of Lyanna Mormont, head of House Mormont. Lyanna is best known by her fans for the speech she'd given supporting Jon Snow as King.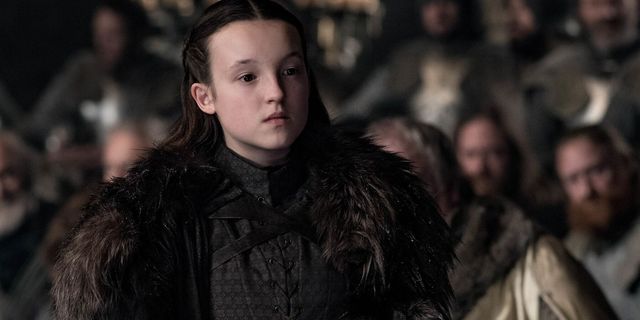 Despite having been in the spotlight throughout all of her teenage years, Brown said that the rejection almost made her quit acting. She said that this rejection is what made her think, "Oh, this is really difficult."
"This industry is just full of rejection," she said on the matter. "A lot of 'no' before you get a yes."
Bella Ramsey ended up taking the role in Seasons 6-8 before Mormont's battle with a giant led to her demise. Her entrance in Season 6 was Ramsey's professional acting debut. She is known for her role in the Judy Garland biopic Judy and her side role in the children's show The Worst Witch – not quite at the same standard as Millie Bobby Brown's resume.
After dusting herself off from the rejection, Brown has thrived as a young Hollywood star. She played the sister of Henry Cavill's Sherlock Holmes in Enola Holmes and its soon-to-be-released sequel, as well as a recurring role in the recent Godzilla franchise. She has an upcoming title called Damsel in which she'll play Princess Elodie alongside Robin Wright battling fire-breathing dragons.
Fans Call Stranger Things Season 4 the Worst, and They Have a Pretty Good Reason
Most importantly, she's been playing Eleven on Stranger Things since its inception in 2016, continuing the role in Season 5 in 2023. While Game of Thrones is one of the highest-rated shows of all time, she has an expanded role in Stranger Things – still a critically acclaimed and beloved show.
For better or worse, landing that Game of Thrones gig would have sent her career on a vastly different trajectory. Without the role, she was able to branch out and take part in several different franchises while being one of the faces of Stranger Things, an iconic show itself.
The Cruelest Thing Rhaenyra Ever Did on House of the Dragon
Do you think Game of Thrones and Milly Bobby Brown would have both been better off if she'd been accepted for the role, or do you think it worked out for the best?