Why Did Ohm And Nanon Fight After Awards Ceremony?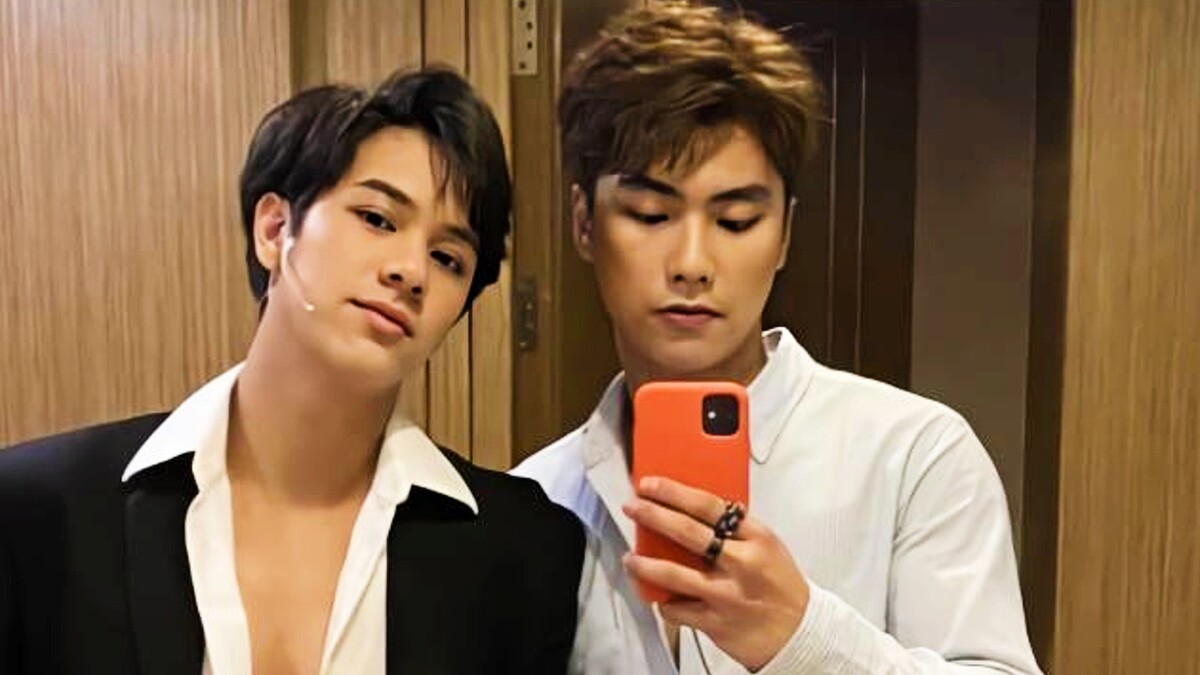 The evening that should've ended in a joyful celebration was interrupted with a conflict between two popular Thai actors, Ohm Pawat and Nanon Korapat.
'Bad Buddy ', Boys Love romantic comedy-drama released in October 2021, in just a few weeks has won over thousands of viewers' hearts with a speed of a lightning bolt and until now has been steadily being in top-3 of everyone's genre recommendations. The secret of 'Bad Buddy' being so insanely popular? Its main cast's chemistry, that's for sure.
However, life doesn't always feel like a romantic comedy, and some things that happened recently between two male actors raised fans' concerns. There's a story behind Ohm and Nanon's emotional speech at the end of the recent fan-meeting 'Ohm-Nanon Friend City', which was filled with their apologies to each other.
With 'Bad Buddy's taking BL fandom by storm, two main leads have been working non-stop attending interviews, fan-meetings, livestreams and award ceremonies. Such a tight and exhausting schedule was bound to put some pressure on young actors (both of them are 22 years old), threatening to explode in someone's face one day.
After Maya Entertain Awards 2022 award ceremony on May 18 where 'Bad Buddy' won the 'Series of the Year', Ohm and Nanon arrived at a small fan gathering to share the moment of celebration with their fans. However, during the night everyone got to witness a confusing scene.
Ohm Pawat was visibly irritated and stood in front of the crowd with conflicted, dejected look on his face. When Nanon Korapat noticed something was wrong with his friend, he immediately went to check on him but his words seemingly didn't have the desirable effect. Ohm seemed even angrier despite Nanon's efforts to placate him. No one could hear what they were saying to each other but tense atmosphere that was filmed by the fans and a mysterious reason behind it scared the fandom.
Here's a video filmed by one of the fans:
After the actors didn't make up on the spot, Ohm's manager and Nanon's family had to physically separate and send both of them home. Fans assumed that Ohm was way too tired and wanted to step out and rest but he wasn't allowed to do so by his manager. Although that didn't explain Ohm's hostile attitude towards his work partner, Nanon. Some fans even began suggesting that their relationship wasn't as friendly and affectionate as they tried to convince everyone – actually, it wouldn't be an unusual situation in the Thai BL industry which is heavily focused on fan service making actors hide their real feelings and opinions about their work partners.
Later that day Ohm posted on Twitter the following message to the fandom:
"I want to apologize for today. I would like to sit and reflect on myself, so when I'll be ready, I'll explain everything, do not worry. I sincerely apologize to everyone for the incident and don't want you guys to overthink, I was feeling too much pressure inside myself. Sorry again and rest well, guys. Thank you for today."
As Ohm admitted later, he was indeed irritated by constant pressure being put on him and Nanon, being next to each other almost 24/7. Their opposite personalities clashed on top of extreme exhaustion.
Some fans, trying to lighten the fandom's reaction to the whole thing, joked that Ohm and Nanon took their roles in 'Bad Buddy', which happened to be two frenemies, Pat and Pran, too seriously. In real life, both actors have also been often compared to a cat and a dog, so we can only assume that constant bickering was a normal part of their relationship. At the end, the fandom was mostly understanding and wished Ohm and Nanon to rest more and take care of their well-being, hoping two friends would be able to patch things up in the future.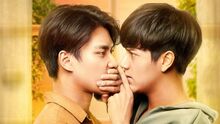 Everyone Was In Tears After 'Bad Buddy' Stars Fan Meeting, But These Two People Cried The Most
Their close friends in the industry also confirmed that Ohm and Nanon tend to argue with each other all the time but they'll always find a way to make up as soon as possible. The actors recently reconciled in a beautiful tearful moment, where Ohm apologized for being too mean and Nanon reassured him that he was only sad and worried for his friend's well-being.