Will Warner Bros Fire Ezra Miller After His Recent Arrests?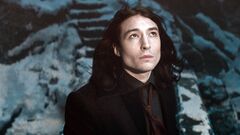 For many young actors, even one arrest would be enough to lose most roles, but Ezra Miller has failed twice already.
In the last few weeks, the DCEU star has been arrested twice in Hawaii, and now many DCEU fans – already forced to endure a string of failed projects and questionable castings – are calling on Warner Bros. to get rid of the scandal-ridden actor.
It seems like fails and scandals haunt the DC Cinematic Universe. Just as Warner Bros. execs have seemingly found solid ground under their feet with the release of critically acclaimed 'The Joker ' and 'The Batman', two DCEU stars have gone rogue at once. Ezra Miller has been arrested in Hawaii twice in the last few weeks, while Amber Heard, the star of 'Aquaman', is in the middle of a high-profile court battle against her ex-husband, Johnny Depp, and all public sympathy is on the side of the 'Pirates of the Caribbean' star. Some fans even call Warner Bros. to recast Mera in 'Aquaman' sequel.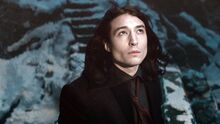 Fans Fume As Ezra Miller Gets Arrested in Hawaii… Again
With Warner Bros. execs slated to present the upcoming projects at CinemaCon next week, the question is, will the studio take any action against Ezra Miller in light of his recent behavior? Fans wonder why the studio still hasn't done anything and Ezra Miller is seemingly getting a pass, starring in two high-profile franchises, the DCEU and 'Fantastic Beasts ', while Johnny Depp was quickly fired and replaced by Mads Mikkelsen in aforementioned 'Harry Potter ' spin-off series.
However, perhaps Warner Bros. – like many of Ezra's fans – is waiting for full information on the actor's second-in-a-row arrest to emerge so as not to make any hasty decisions.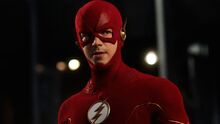 3 Reasons Why Grant Gustin Could Make a Better DCEU Flash Than Ezra Miller