Zachary Levi Confirms What Fans Have Been Saying All Along About Marvel vs DC Debate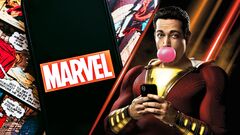 Shazam! star said Marvel is better than DC in at least one thing.
The DC Universe is without a doubt the talk of this holiday season. From new bosses to cancellations and recasts, DC has been in a rumor mill for a while now. Hearing some of the things that have been said or hinted at by both fans and haters made Zachary Levi take to Instagram and give his honest opinion on the hot mess happening in the studio during a live stream.
Shazam! star tried to calm down worried fans and asked them to trust Peter Safran and James Gunn who, according to the actor, knew what they were doing.
During his emotional speech, Levi touched on the never-ending Marvel vs DC debate.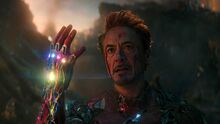 RDJ's Tony Stark Returns in Secret Wars, Ruining the Whole Point of Endgame
The actor has every right to compare the two studios because he has been part of both cinematic universes. Apart from starring in Shazam! and upcoming Shazam! Fury of the Gods, Levi played Fandral in two Thor installments, the Dark World and Ragnarok. So he has first-hand experience working with both Marvel and DC directors and crews and can share his insights.
In the video, Levi confirmed what many MCU fans have been saying for years. The actor said that Marvel is better than DC when it comes to reaching a wider audience. While some DC movies made a comparatively small group of fans happy, Marvel managed to engage a much larger audience.
The key to Marvel's success, according to Levi, is its ability to make films that can satisfy millions of people. And DC so far failed to reach a wider audience with their projects.
"Up to this point, there have been quite a few [DC] films that may have made some people very happy," Levi told his followers. "But [those films are] not tapping into the larger audience. And, you know, Marvel was very successful in doing that."
Making as many viewers as they can happy is exactly what Peter Safran and James Gunn are after with their creative decisions and plans for the future of the DCU, Levi thinks.
It is safe to assume that now, after even a DC star confirmed that Marvel is winning in the eternal debate, new DC bosses will adopt some of their competitor's practices and try to engage potential viewers who are not yet DC fans with their future projects.