Bridgerton's 3-Minute Sex Scene Took Insane Amount of Time to Film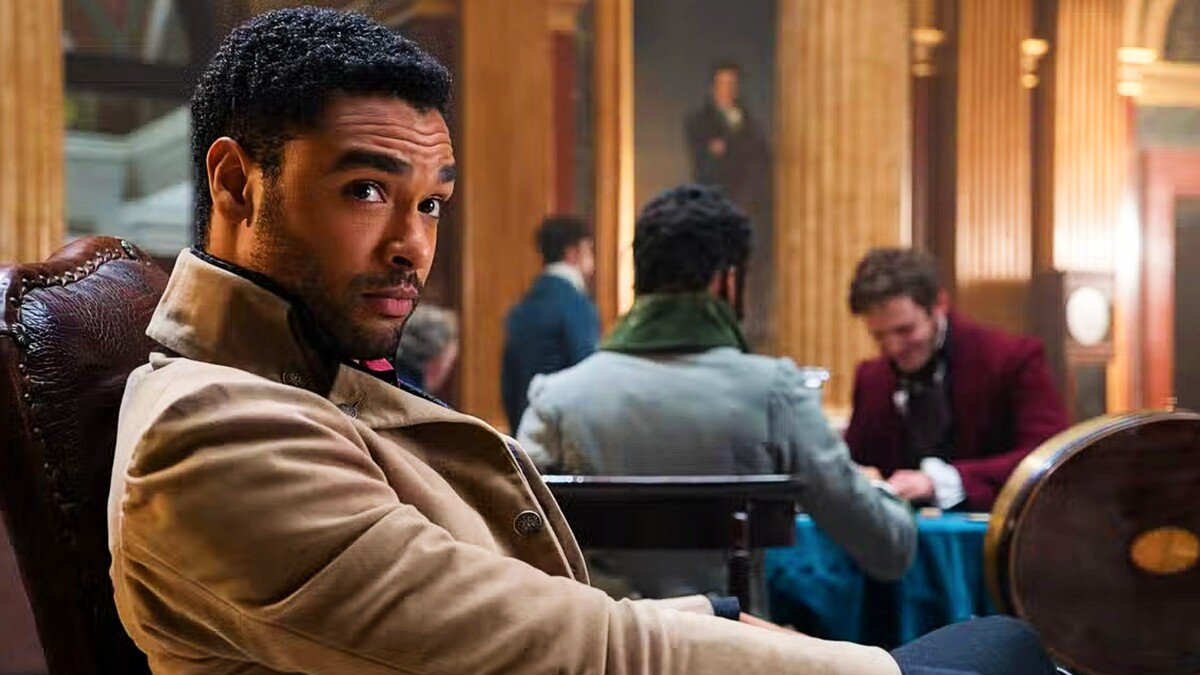 Sometimes, the best scenes of a series take the longest time to get right. Bridgerton is hailed for its raunchy sex scenes, and they come across as outwardly flawless. That sort of perfection doesn't come without a fair amount of preparation and on-set mastery.
A vital role in the production is the intimacy coordinator. Bridgerton 's intimacy coordinator is Lizzy Talbot. This role is akin to a stunt coordinator in physically dangerous scenes. Primarily, the intimacy coordinator ensures that things are choreographed and planned to allow the actors to feel comfortable and safe during filming.
The longest filming for three minutes of content
After Daphne (Phoebe Dynevor) and the Duke of Hastings (Regé-Jean Page) marry, they take off on a long romp in and around the duke's estate. Though all of the scenes are meant to be within one rural setting, the filming actually occurred in various locations around the UK. There were both inside scenes, outside scenes, daytime scenes, and night-time scenes as well as scenes against walls, on flagstone floors, and in beds, which all added to the complexity of things.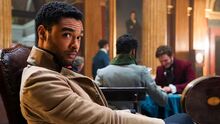 Regé-Jean Page Leaving Bridgerton Didn't Matter Much for Shonda
The whole sequence takes place behind the backdrop of an instrumental version of Wildest Dreams by Taylor Swift. All in all, it took months to finish the three-minute montage and due to some outdoor filming, it took longer due to the rain.
Rain makes things complicated
When filming takes place outdoors in the rain, it's a little more complicated due to the costumes, make-up, and wigs, etc. Yes, it's sexy but it's so much more difficult! It's not so easy to do a re-take, for example, if things don't go the way you want them to. This is because of likely continuity errors with how wet things and people are!
What's more, modesty garments worn by the actors are typically held on by glue or tape, which isn't as effective when wet so there's the added worry of ensuring these stay in place when the scenes are energetic.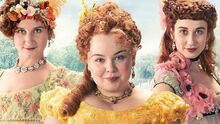 Penelope's Dress on Bridgerton Was a Hidden Clue for Season 3
Though these scenes certainly took their time coming together, the end result is a perfect ending to the sexual tension that built throughout the season. One particularly amusing part about the whole thing is that one of the more intimate sex scenes was actually shot in a private gentlemen's club, the Reform Club, in London. Until recently, this club didn't allow women into the building. Filming that scene in there was a bit like sticking two fingers up at the historic conventions of the place, which makes it all the more successful!