From those who ship him with Joseph Quinn to those who dream of their own chance at meeting (and possibly charming) a celebrity, 'Stranger Things' fans are keen on learning more about the personal life of Jamie Campbell Bower – the actor behind the show's endgame villain.
The actor has become one of the latest crushes of 'Stranger Things' fans ever since the premiere of season 4, where he portrayed Vecna – the biggest and baddest villain we have ever seen in the show.
While currently enjoying 'Stranger Things'-induced popularity, Jamie Campbell Bower is also loved for his roles in the Twilight saga and the Harry Potter movies. Now, he and his bromance with Joseph Quinn are the Internet's new darling, but is the actor's heart still open?
For those hoping for a chance: no, it's not. Bower has been dating his current girlfriend, Jess Moloney, for more than a year. Moloney is the co-founder of Ice Studios – a "creative community of artists, with homes in New York and London".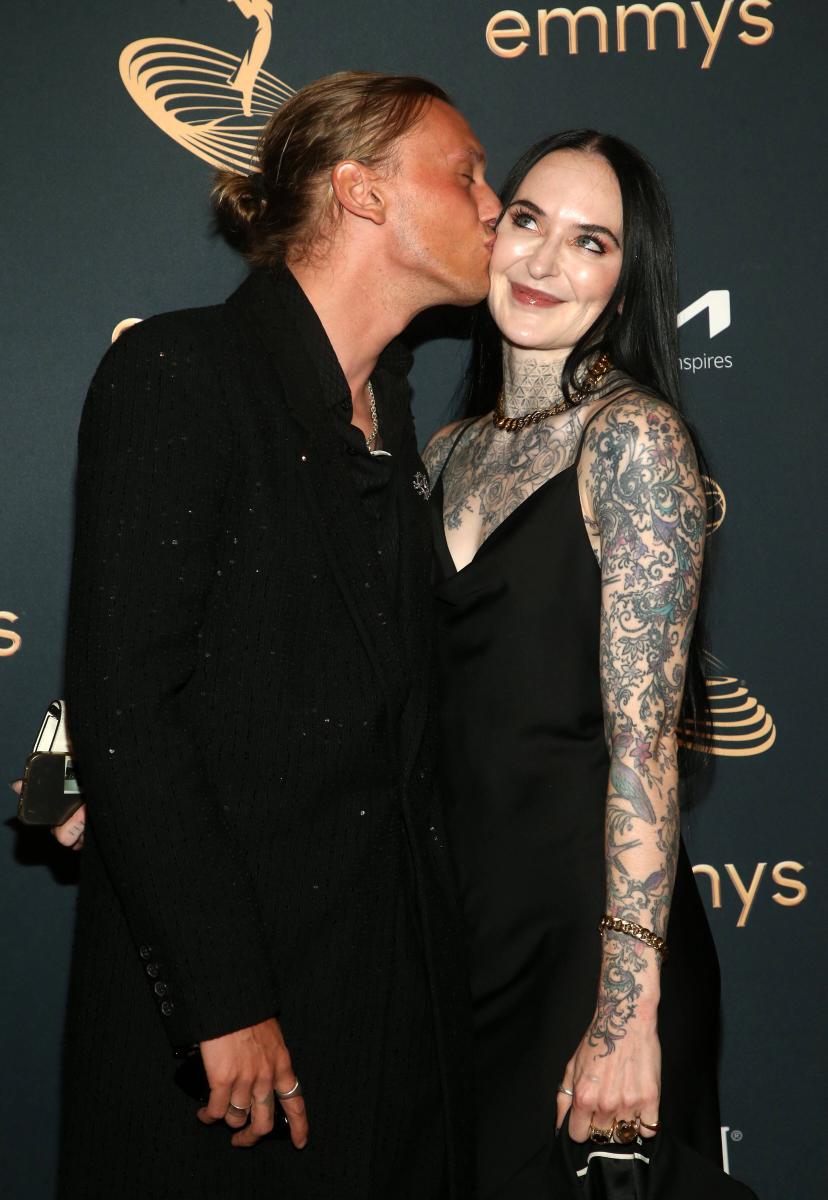 Boasting about 40 thousand followers on Instagram, Jess rarely posts personal pictures, let alone pictures of herself with Bower. But when she does, it's truly a big deal. On August 11, she shared a couple of pics from Venice Film Festival, where she was joined by Jamie as the couple was enjoying the sites.
Bower, in his turn, shares personal pictures even less often, so his Instagram does not offer more insights into the couple's life. So the big part of the Bower-Moloney content comes from Jess. For instance, she shared some sneak peeks into the couple's night out at Saint Laurent's fashion show in Morocco in late July.
Before Jess, Bower dated his fellow Harry Potter castmate, Bonny Wright, who portrayed Ginny Weasley. The relationship kicked off on set of 'Harry Potter and the Deathly Hallows: Part 1', and quickly evolved into an engagement. Unfortunately, the two never made it to the aisle, as the couple broke up in 2012.
Shortly after that, Bower started dating 'Emily in Paris' star Lily Collins. This love story also did not continue for a very long time, with the couple announcing the relationship in 2012 (not long after Bower's breakup with Wright), and calling it quits later in 2013. In 2015, they reconciled, but the year 2018 was when the two broke up for good.
With Moloney, things seem to be serious for Bower, even though he remains notably tight-lipped about his personal life.