Jenna Ortega Actually Hates Social Media For a Reason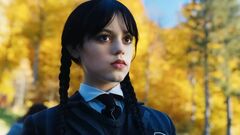 "Wanna take a stab at being social?"
It turns out that Jenna Ortega, the star of Netflix 's Wednesday, thinks that she is "awful" at social media and does not really like it that much.
In a new interview with The Face, Ortega revealed that she only sees social media as a tool for work and would "hate to be married to it".
"I have to look at my social media as a business platform because I think it's unhealthy for everyone involved. I'd hate to be married to it. I don't want to be worried about what I look like on there, or how people perceive me on there. It's just work!" Ortega told the outlet.
The actress underlines that she wants to be perceived as an actor solely, not as some kind of an influencer — a line that is sometimes easy to cross when it comes to social media.
Ortega does have official social media accounts, including those on Instagram and Twitter, but does not post much insights into her personal life, usually sharing pictures from set or public appearances.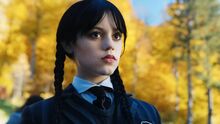 All Wenclair Hints We Noticed in Netflix's Wednesday Promo
She is not the only TV star who is skeptical of social media. Fellow Netflix actor Joe Keery, who portrays Steve Harrington, has quit social media because he, like Ortega, believes it is not particularly healthy for people.
Despite her stance on social media, Ortega surely won't have an option to leave it any time soon as 2022 seems to be a stellar year for her. Aside from starring in the movie The Fallout, she is also leading the new Netflix series on Wednesday Addams, portraying the titular character.
Wednesday premiered on Netflix on November 23, on the most appropriate day of the week it could.