Ridley Scott Was 'Pissed' After James Cameron Snatched Alien Sequel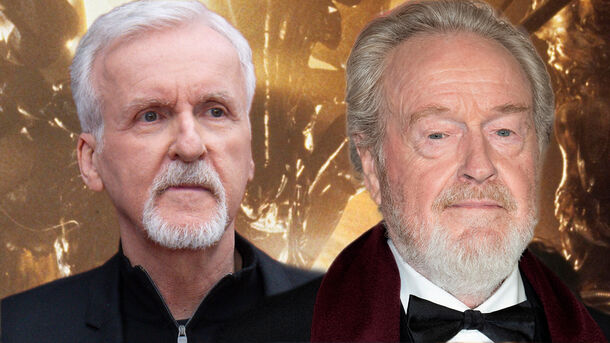 When the filmmaker learned that the second movie had been given to another director, he was completely devastated and felt like "damaged goods."
Summary:
Despite the recent ups and downs in his career, Ridley Scott remains a legendary filmmaker known for many masterpieces
After directing Alien in 1979, Scott would not return to the franchise for more than three decades
When he was replaced by James Cameron for an Alien sequel, it was a hard blow for the filmmaker that took a toll on him
Although Ridley Scott is still a world-famous director known for many masterpieces, such as Blade Runner and Gladiator, some fans feel that he has already passed his prime, as the filmmaker's works in recent years have been rather hit and miss.
While some of Scott's later films, such as 2015's The Martian and 2017's All the Money in the World, have been well-received by critics and audiences, others haven't been as unanimously praised.
Ridley Scott's Career Has Been On a Bumpy Ride Lately
2014's Exodus: Gods and Kings, 2021's House of Gucci, and even 2012's Prometheus, as well as 2017's Alien: Covenant, prequels to Scott's own iconic 1979 film Alien, received mixed reviews at best.
The case of the latter two is particularly embarrassing, as the director failed in the very franchise he created in the first place, with Prometheus being just mediocre while Alien: Covenant was an absolute disaster.
After more than three decades between the first Alien movie and Prometheus, fans were excited and expected something really special, only to have the movie barely answer any of their questions about the origin of the Xenomorph.
The next movie somehow made things worse, as fans would have preferred no answer at all rather than learn that the creature was basically created by a crazy android and not an advanced alien civilization.
This led fans to believe that maybe it was a good thing to give the franchise away to other directors, but it seems that Scott wasn't too happy about this turn of events.
In a recent interview with Deadline dedicated to the release of his latest film, Napoleon, which, judging by early reviews, has proven to be a success, if a bit flawed, Ridley Scott revealed how he felt when he learned that the Alien sequel would be directed by another filmmaker.
How Did Scott React to Being Replaced by Cameron?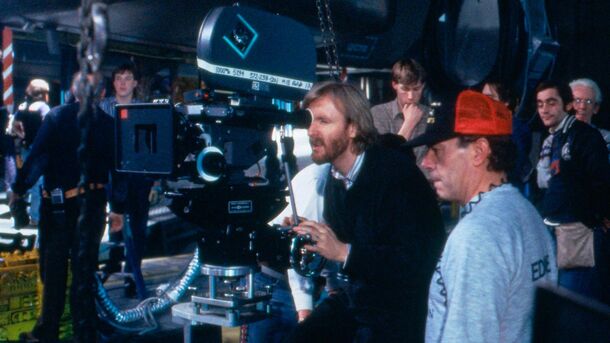 After the release of Blade Runner in 1982, which despite its current cult status and millions of fans was initially a complete flop, he received a phone call from none other than James Cameron, who delivered the harsh news to Scott.
Cameron revealed that he was actually the one directing the sequel to Scott's groundbreaking work and was "very nice," complimenting the uniqueness of the Xenomorph and laying out what he wanted to do with his own take on the creature.
The creator of The Terminator explained that since the Alien was now familiar to viewers, it would be hard to make it scary again, so he intended to shift the focus to "more action, army kind of way."
While he kept his feelings in check and didn't say anything to Cameron, Scott was completely "pissed" and "deeply hurt," as he was already trying to recover from the failure of Blade Runner, so this blow was especially catastrophic and made the filmmaker feel like "damaged goods."
However, he has no hard feelings towards Cameron, as although they are "not exactly friends," the two still talk often and Scott considers him to be "a great guy."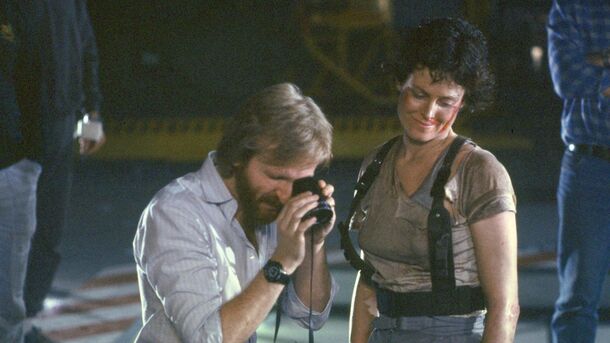 Who knows how the Alien franchise would have turned out if Ridley Scott had remained in charge of the second film, as Cameron's risky decision to add more action paid off handsomely, making 1986's Aliens one of the best sequels of all time.
Unfortunately, since then the franchise has been buried by one underwhelming installment after another, and now the only hope for redemption is the upcoming Alien: Romulus, directed by Fede Álvarez and set for release on August 16, 2024.
Do you think Ridley Scott would have made Alien sequel equally great?
Source: Deadline